Cuba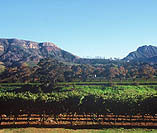 Bay of Pigs
Take an emotional journey to the museum at Playa Girón, scene of the US-backed 'Bay of Pigs' invasion in 1961.

Capitolio
Take a tour of the Capitolio in Havana's centre. Built by a dictator to mimic Washington DC's Capitol (though the detailing on Havana's version is finer), it housed a puppet parliament until the Revolution.

Castillo de Farnes
Follow in famous footsteps and have a beer at Castillo de Farnes, where Ché and Fidel Castro toasted the success of the Revolution.

Castillo de la Real Fuerza
Wander around the Castillo de la Real Fuerza and its new shipwreck museum. The oldest of Havana's three forts is still standing because it was, to all intents and purposes, built in the wrong place.

La Bodeguita del Medio
Raise a glass to Hemingway at his old haunt La Bodeguita del Medio.

Museo de la Revolución
Visit the Museo de la Revolución for a historical context of modern Cuba. Outside is the Granma, a cabin cruiser built for 12 people. In 1956, 80 exiled rebels (both Castros and Ché among them) came perilously close to sinking the overcrowded yacht, as they sought to return to Cuba.

Museo Emilio Bacardí
Visit the Museo Emilio Bacardí, which contains the rum magnate's collection of antiques and fine art and the Moncada Barracks, where Fidel Castro launched an abortive uprising in 1953. The Castillo El Morro is now a museum of piracy.

Palacio de los Capitanes Generales
Head to the Plaza de Armas in Old Havana for a glimpse of colonial majesty at the Palacio de los Capitanes Generales, former residence of the Spanish Crown's representatives, and now the Museo de la Ciudad.

Santa Clara
Visit revolutionary Santa Clara, and the monument, museum and mausoleum of Ché Guevara. His body was only returned from Bolivia in 1997, 30 years after his capture and execution. In 1959, he and 300 rebels defeated 3,000 of Batista's troops here, leading to the dictator's flight just days later.

Trinidad
Feel the history in colonial Trinidad, founded in 1514. Locals ride horses down cobbled streets, past houses painted in pastel colours. Elegant mansions are now museums in this UNESCO World Heritage Site.
---
Please use the contact details on the left or the form under Contact below to get in touch with us